Bathroom Renovations, Remodeling – functional beauty in small spaces
Oakville, Mississauga and Burlington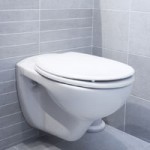 A bathroom renovation can be as small as installing a new bathroom vanity, toilet or shower, to a complete remodeling. By listening to your needs and then combining superior craftsmanship and meticulous attention to detail, we achieve your vision of the perfect bathroom. We believe that your bathroom should reflect your needs – with a dash of luxury and comfort. With Oakville's Crozier & Associates, you can count on fresh designs, state-of-the-art materials and top quality craftsmanship – second to none.
We install and stand behind only the highest quality products available. For example, we do all our shower installations with the German engineered "Schluter" system. Why? Because it's guaranteed to never leak and it's guaranteed for life.
Are you looking for bathroom renovation ideas? How about
Massage your feet with river stone tiles in your shower
Create "niches" for your shower supplies
Convert your humdrum shower stall into a mini-steam room
Does the feel of cold tiles make your toes curl? Why not think about a heated floor?
Bring us images or blueprints of your perfect bathroom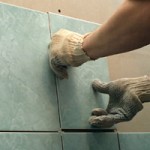 We love it when customers come to us with a photo of their ideal bathroom. There are so many décor sites and blogs out there. We encourage our customers to go online and find the look and feel that really catches their eye. We can take any photo or blueprint you have and prepare an accurate estimate. It's actually easier for us! Why? Because your photo tells us what you have in mind for the end result. The back and forth guess work is done. We can take the photo and price out the exact components or similar ones to meet your expectations.
Let us take your bathroom from ordinary to extraordinary! We love to exceed our customers' expectations.
Let's get started on your bathroom renovation. Request a quote today.
Crozier & Associates General Contracting has been serving customers in Oakville, Mississauga and Burlington for over 25 years.