Kitchen Renovations: makeovers, remodeling, redesign | Oakville, Burlington, Mississauga
Is your kitchen ready for a makeover? A renovation, a remodel or redesign?
Your kitchen is the heart of your home. It's where friends and family meet to grab a cup of coffee, try out a new recipe or cram for exams. Why not create a space that is open, comfortable and inviting?
Kitchen Renovation Trends
Designer lighting to transform the look and feel of your kitchen
A built-in pantry: great for extra storage
Hands-free faucet: touch the faucet with your elbow and out comes the water
Granite, marble, stainless steel countertops
Wall removal for an open-concept kitchen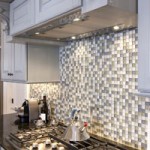 Oakville's Crozier & Associates will guide you through the renovation process. By listening to your ideas, determining your budget and timelines we can come up with a solution to meet your needs. Balancing your lifestyle needs, functionality and comfort, we'll maximize your work and living space.
We design and renovate kitchens within your budget, but not at the expense of craftsmanship and superior kitchen products. We have many satisfied customers in Oakville, Burlington and Mississauga. We invite you to read some of their testimonials.
Be sure to browse our kitchen gallery and then contact us.
Crozier & Associates Video